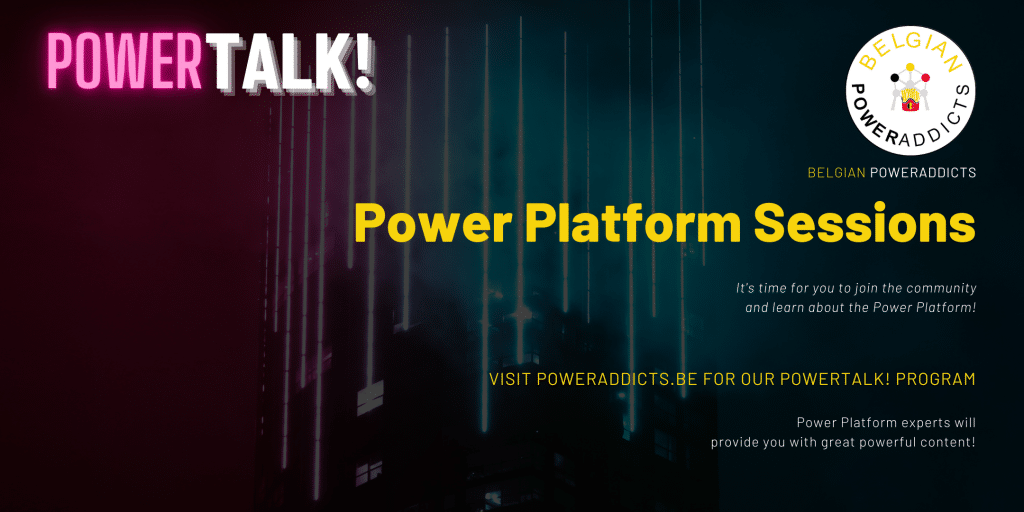 Join us on our next PowerTALK! This time it is set to take place in Mechelen, Belgium, featuring not two but THREE fantastic speakers, Marco Rocca, Fabio Franzini (both joining us from Italy) and Lies Dewachter. They will share their view on Power Pages and fusion teams and if Copilot can fully replace us (really?!).
This evening is hosted at and by Ordina Belgium on Thursday, 19 October 2023, at Blarenberglaan 3B in Mechelen.
The first session will be held by Fabio Franzini, MVP Business applications at Apvee and Marco Rocca, Cloud Solutions Architect at Microsoft. They are both travelling from Italy to speak to us.
They will talk about Power Pages and Fusion teams:
In the past create web site was a work only for developer but now building a website has never been easier. Citizen developer, Pro developer, IT admin now can work in one single Team (Fusion Team) for create faster an awesome web site.
Today also using Copilot feature will be possible speedup all this process.
In this session we will offer an introduction to the latest addition to the Power Platform family Power Pages that allow you to achieve this goal.
We will try to illustrate its main features and how it is possible to do at different levels.
After that Lies Dewachter, Solution Lead at Ordina, will share a real-life case to prove if Copilot can really replace us.
Have you ever wondered if Copilot can replace a human consultant? In this session, I will clarify why I am confident that Copilot cannot replace a human consultant. I will illustrate this point using a customer case as evidence.
The event promises to be an excellent opportunity for Power Platform enthusiasts and developers to learn from industry experts and network with peers. PowerTALK! is a must-attend event for anyone looking to enhance their knowledge and skills in Power Apps Canvas and data integration on the Power Platform.
The PowerTALK! will start at 18:00 with a bite to eat and the first session will start at 19:00. Join us at Ordina Belgium, Blarenberglaan 3B in Mechelen. Thanks to Ordina Belgium for sponsoring the event and making it possible.
See you in Mechelen!
Register on Eventbrite!