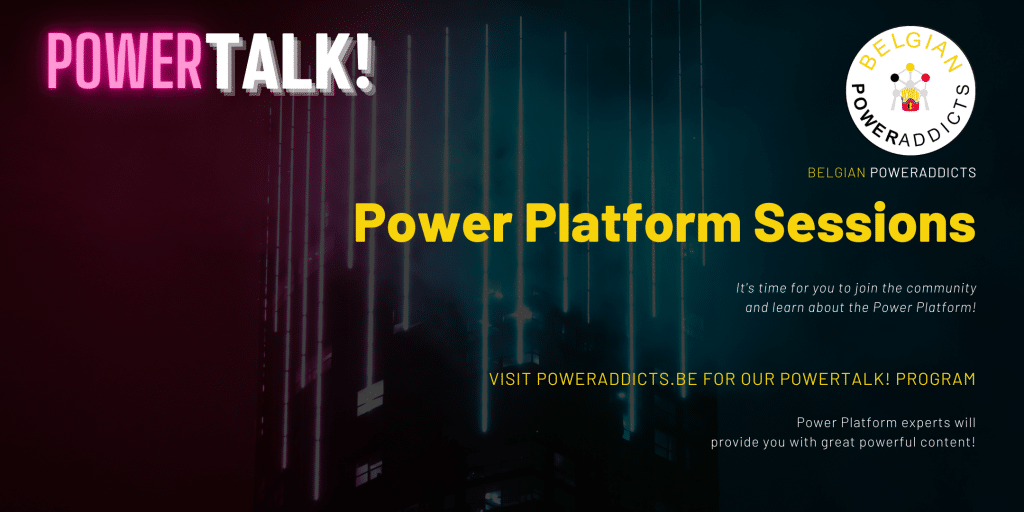 PowerTALK! – the next Belgian PowerAddicts meetup – is set to take place in Leuven, Belgium, featuring two fantastic speakers, Feline Parein and Stefan Strube. They will share their view on building consistency through coding guidelines and how to automate self-service user management.
This evening is hosted at and by Acolad Digital Belgium on Thursday, 8 June 2023, at Gaston Geenslaan 10 in Heverlee (Leuven).
The first session will be held by Stefan Strube, Business Application MVP and co-founder of PowerAddictsNL (our Dutch counterpart). He will talk about combining the standard functionality of Azure AD and Power Platform to fully automate the user management for Power Apps and offer it as a self-service to key users.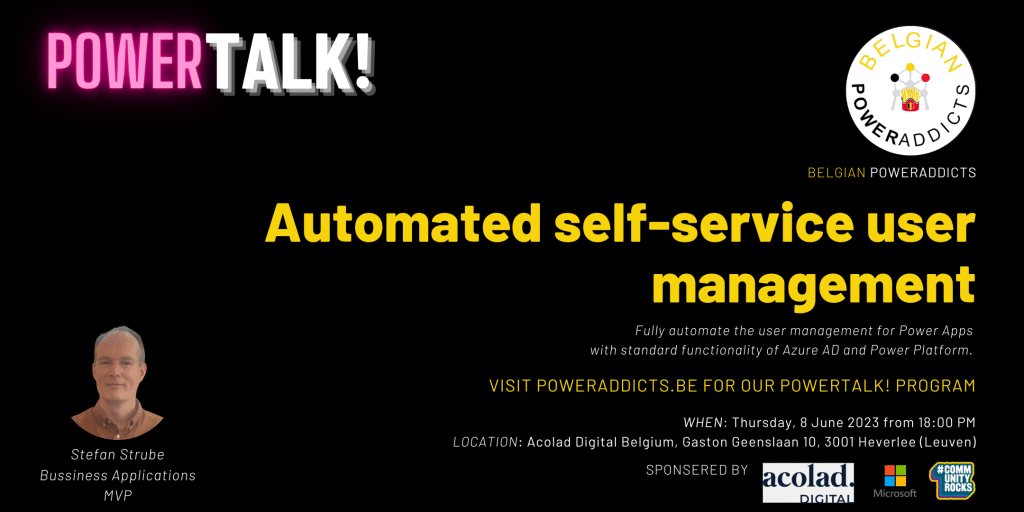 After that, rising star Feline Parein will share her views and insights on improving reliability and quality as much as possible when developing Power Apps in the team and guaranteeing consistency in design and coding style. To align everyone, coding guidelines can be introduced. These are a set of rules and agreements you make within the team. In this session, she will help you get started and share how she created Acolads coding guidelines based on the Microsoft guidelines and added their accents.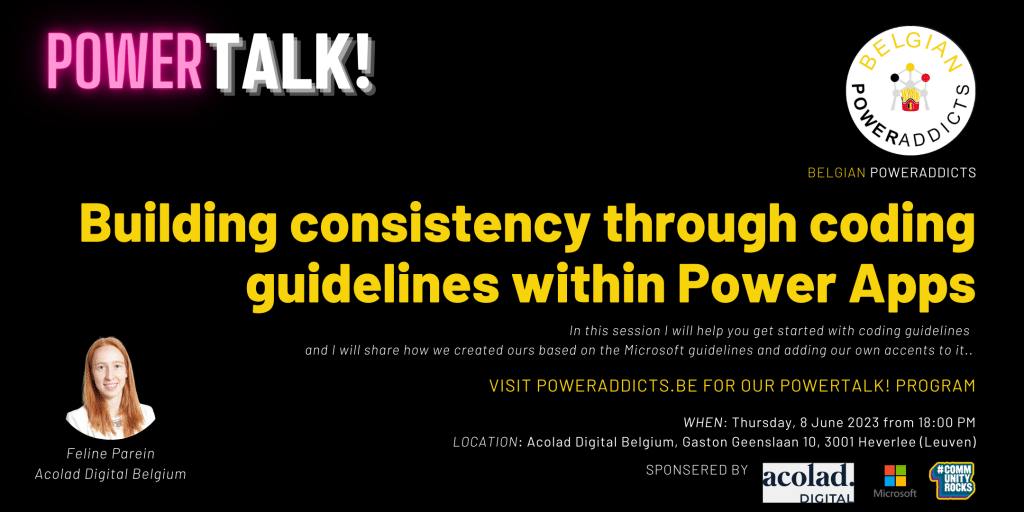 The event promises to be an excellent opportunity for Power Platform enthusiasts and developers to learn from industry experts and network with peers. PowerTALK! is a must-attend event for anyone looking to enhance their knowledge and skills in Power Apps Canvas and data integration on the Power Platform.
The PowerTALK! will start at 18:00 with a bite to eat, and the first session will start at 19:00. Join us at Acolad Digital Belgium, Gaston Geenslaan 10 in Heverlee (Leuven). Thanks to Acolad Digital Belgium for sponsoring the event and making it possible.

See you all in Leuven!
Register here!