On the 24th of March, we had our first in-person event in more than 2 years! The evening was filled with sessions from Lorenz Verheyden and Fabrice Kwetchet. Topics passing the review were 'Extending the Microsoft Power Platform with Azure Services', 'Adaptive Case Management Solution build on top of the Microsoft Power Platform', 'Cross-tenant Resource Booking', and so on…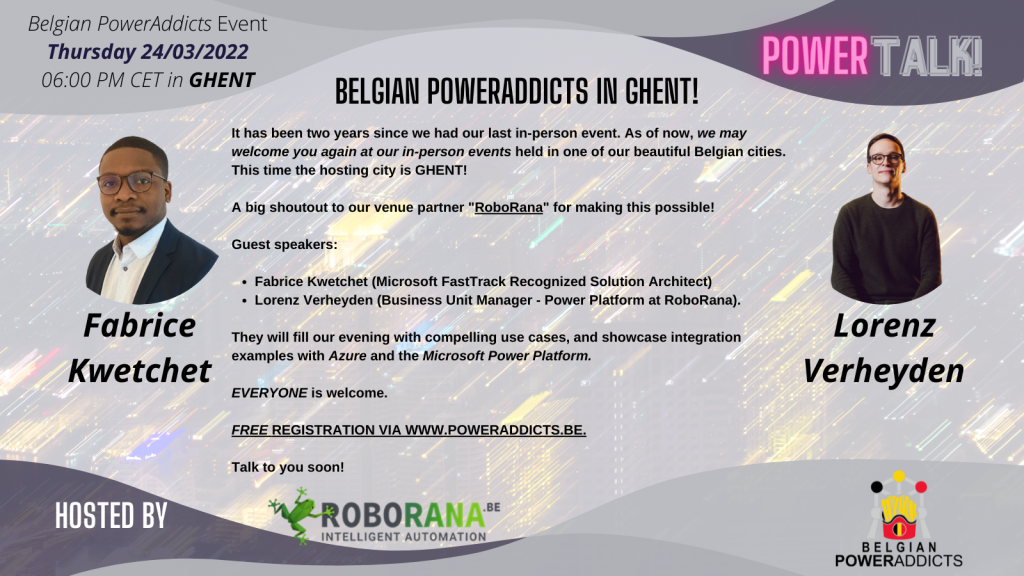 We saw some familiar faces, but also many new faces. What a great evening it was!
Due to technical limitations, we haven't captured the slides (yet). However, the recording of these sessions is available on our YouTube Channel.
But we won't stop there: on the 19th of May 2022, we'll have our next in-person event hosted by Bmatix. More information via this link.
See you at our next POWERTALK!