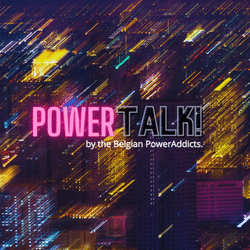 Last Thursday, 20/01, we have organised our first POWERTALK!. Because of COVID numbers in Belgium, it was a virtual session. We also had a special guest LIVE from New Zealand, Elaiza Benitez. We're all a little nervous about being present again and that everything was running fine.
Teams link test = check
Teams meeting live = check
Presentation loaded = check
15 min countdown started = check
Presentors = check
First, people came in, and we saw some familiar and new faces. The host, Clifton Lenne, gave the introduction. Tim and Frederik were monitoring the chat for incoming questions. Nineteen people in total joined the virtual POWERTALK!
After the intro, we put Elaiza into the spotlight and what an excellent presentation. She took us through the practical steps of the Document automation toolkit – AI Builder | Microsoft Docs and a course she gave us some tips and tricks! Thanks again, Elaiza, for the inspirational sessions!
Below you will find the presentation. Sadly, the video of the POWERTALK! was not correctly generated, so we only have the presentation for you. See below:
Next upcoming POWERTALK! Virtual or in-person sessions (depending on the COVID regulations) are scheduled on Thursday, 24/03. Updates are coming soon about this event.