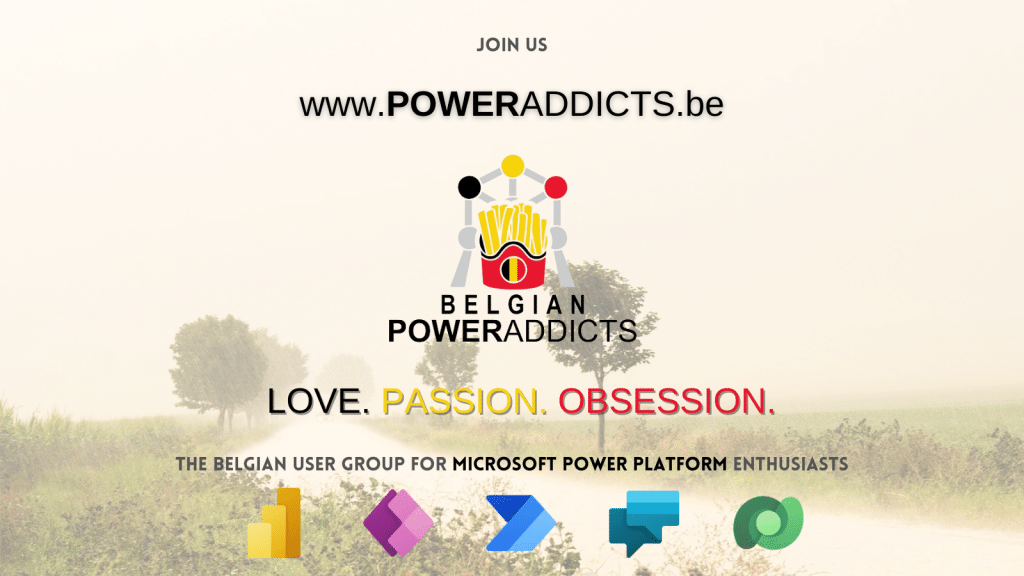 Hello Community!
As you may have already noticed, we are quite active on Social Media due to several upcoming events. We'll have the first POWERTALK! with Elaiza Benitez on the 20th of January 2022. Followed up by the Global Power Platform Virtual Bootcamp 2022 – Belgium Edition on the 19th of February 2022.
And this is just the beginning! We have a lot more planned for this year. Of course we'll need to align our plans to the evolving COVID-19 measures and restrictions. But hey, we'll get through this!
To guarantee that our User Group keeps growing and our activities are a success, community is key. Therefore we ask YOU, the community, to promote us as much as possible amongst peers, colleagues and friends. You can easily do that by (re)sharing our promo's on Twitter and LinkedIn, or e-mailing them within your organization or company.
LinkedIn Promo
https://www.linkedin.com/posts/poweraddictsbe_poweraddictsbe-microsoft-powerplatform-activity-6875701780135735296-MOKZ
Twitter Promo
https://twitter.com/PowerAddictsBE/status/1469935416837033985
Thanks for your help and thanks for being part of our community!
Talk to you soon!
The #PowerAddictsBE Team